Meet Mégane Betend, Freeride World Tour champion
✨At RockyPop Chamonix - Les Houches, we sniff out talent!✨
And it's with Megane Betend that we illustrated our gift by accompanying her during her 2022-2023 season.
The 29-year-old freeride skier from Chamonix talks about her atypical career, her latest season and her performances on the Freeride World Tour.
1.
What's your first memory of skiing?
I must have been 3, I think it was a crisis with my mother. It was my mother who made me ski when I was little and at first I didn't like it very much, I was very cold (I'm quite chilly) I told her I never wanted to ski again, that skiing was too boring... But things changed after that.
When I arrived in Chamonix at the age of 15, I was enrolled in a dual-education high school that trains for mountain professions, and there I discovered off-piste skiing and the freedom of freeriding. I just loved it!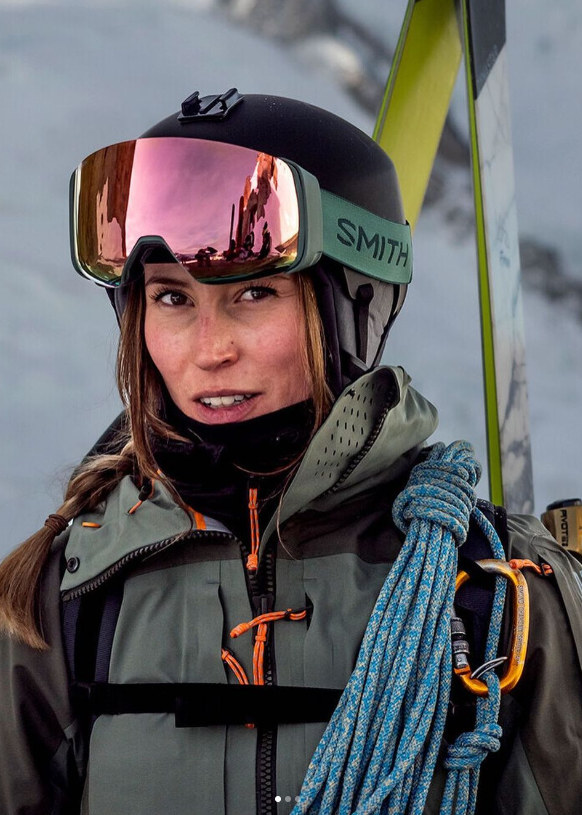 2.
What's the difference between downhill and freeride skiing?
Alpine skiing is all about slaloms and trails.
Freeriding is about descending the face of a mountain along the line you've decided to take.
In freeriding, you have to be creative and always pay attention.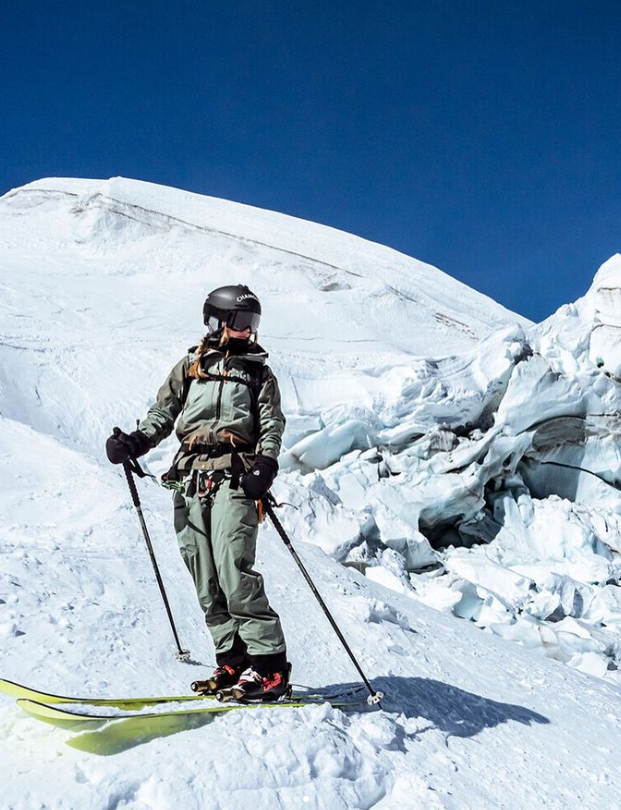 3.
What are your 3 favorite freeride spots?
Without hesitation, I would say:
the Grands Montet in Chamonix
le Brévent
and theAiguille du Midi
3 magnificent spots!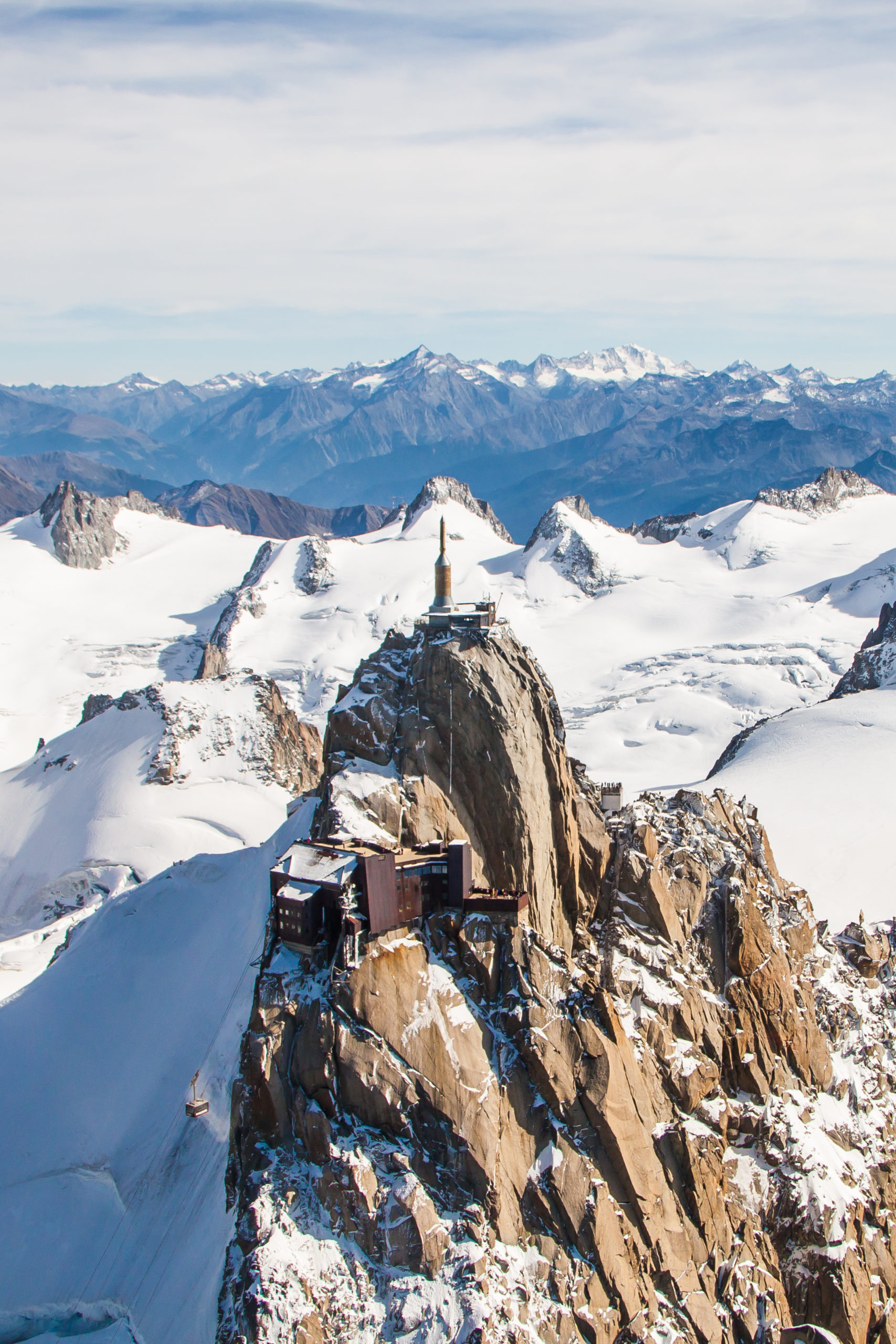 4.
Who inspires you in your discipline?
I'm going to play the groupie, I've already told him so many times, it's Leo Slemett.
He's also from Chamonix and a world freeride champion. When I saw him win, he inspired me and I said to myself: I want to do that.
He became a friend and it was he who pushed me into freeride racing.
There's also Aurélien Ducroz, whom I respect a lot as a skier.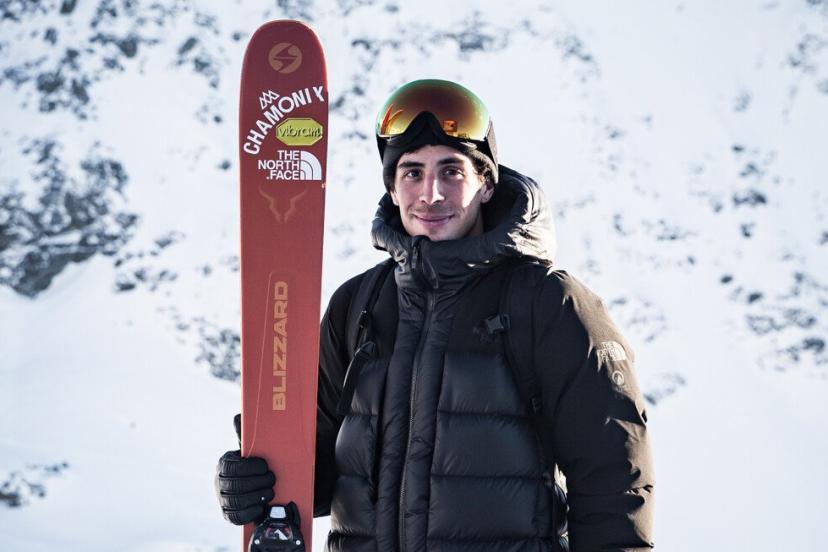 5.
How do you prepare for the ski season?
My trainer gives me a program and I foolishly follow it.
I started my physical preparation in June. In the summer, I train in the mornings, doing a lot of cardio with a bit of weight training thrown in.
In the afternoon, I take a nap, go out a bit in Chamonix, then in the evening, I do some yoga and stretching. I try to enjoy myself a little, and I'm not as hard on myself as I am in winter.
In the autumn, I follow up with cardio, strength training and jump training for reactivity.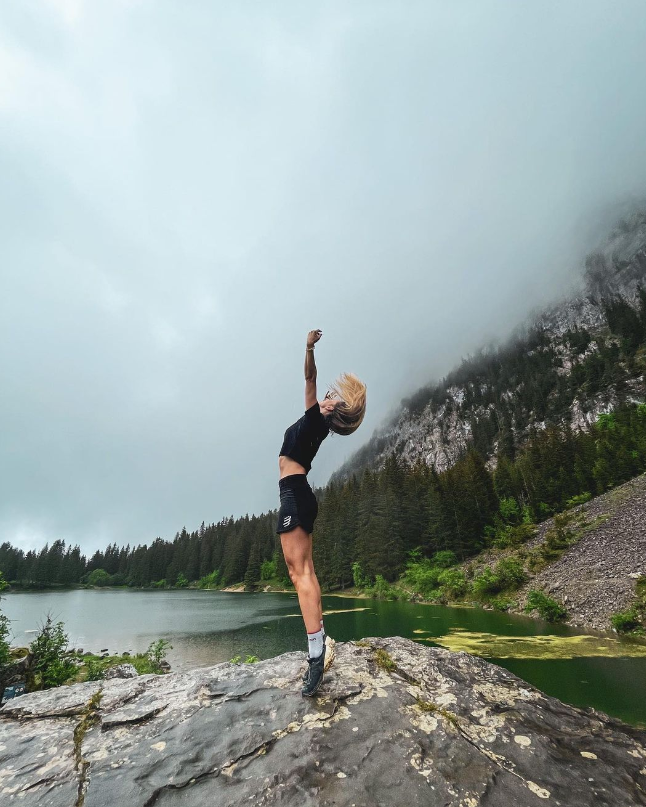 6.
What sports do you practice in Chamonix?
I do quite a lot, but that's also because I live in an environment that lends itself to it.
These are sports that I love and include in my preparation: I run in the mountains, I cycle, I'd like to do more mountain biking, I paraglide, walk, climb, mountaineer and do yoga.
Yoga is the complement I've found to make me supple and strong. I think it serves me well.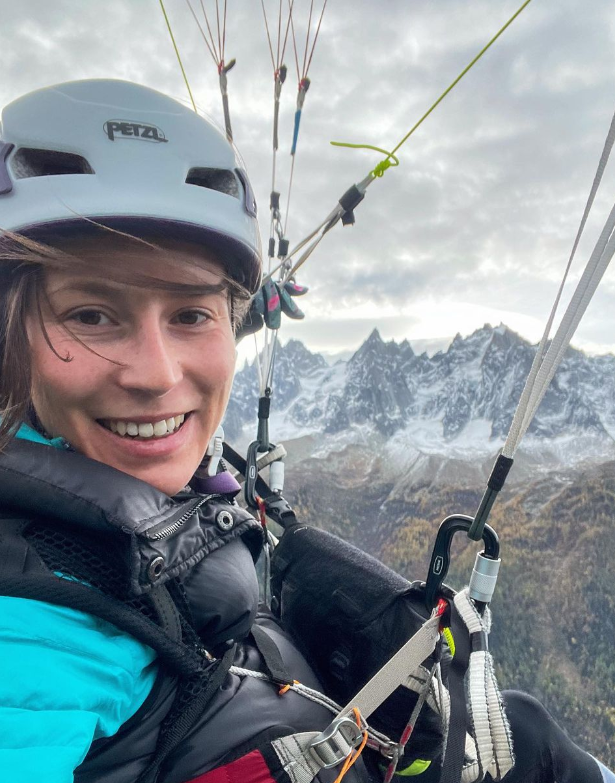 7.
At the height of the season, how are your training sessions going?
I train at Grands Montets between 9 and 9:30 am with my coach, Greg.
We start with a warm-up and then discuss the session we want to do.
I do a competitive judging sport and appearance counts a lot, so Greg often films us so that we can watch ourselves afterwards to correct ourselves.
Sometimes you can have a very bad feeling during training, but on video it's fine.
We usually finish in the early afternoon and then go for lunch in Chamonix.
📸: Yann Dumax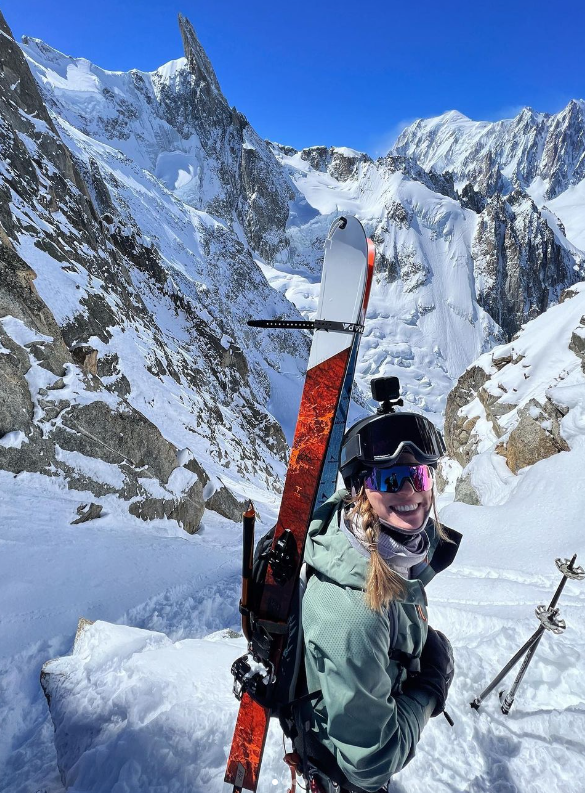 8.
What competitions did you take part in this winter?
I took part in the Freeride World Tour stages
In Baqueira, Spain, I was 10th, in last place.
Ordino-Arcalis in Andore, ranked 5th
Canada, I won the race
Fieberbrunn in Austria, ranked 3rd
And Verbier was due to be cancelled.
My results put me3rd overall.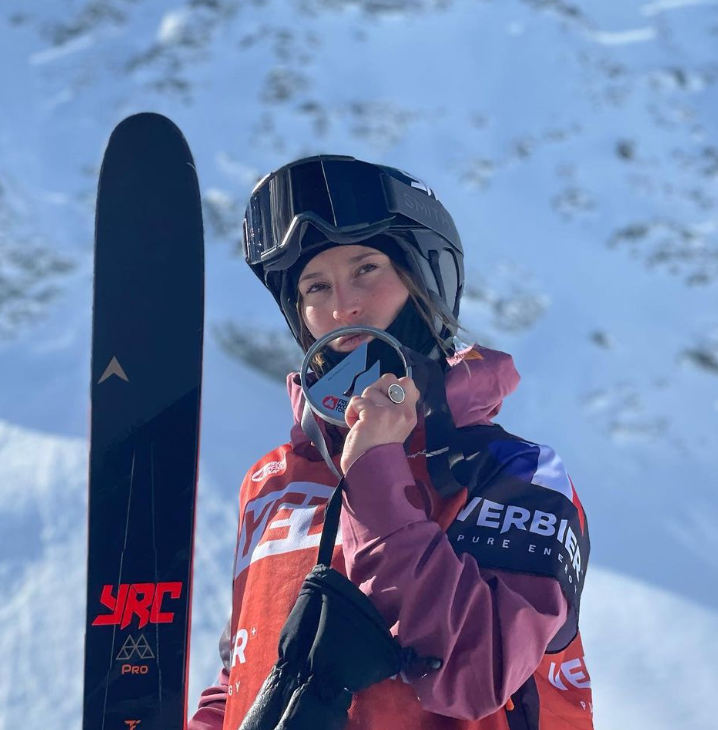 9.
Which victory are you most proud of?
I'd say my last chance round, this winter in Canada. I had to place 1st or 2nd to reach the final, I had nothing to lose.
I was under pressure, but a good kind of pressure. I didn't want to have any regrets. And in the end, it all paid off.
Victory is the reward for all the sacrifices made so far, the result of months of hard work.
And when you're surrounded by the people you love, it's even better!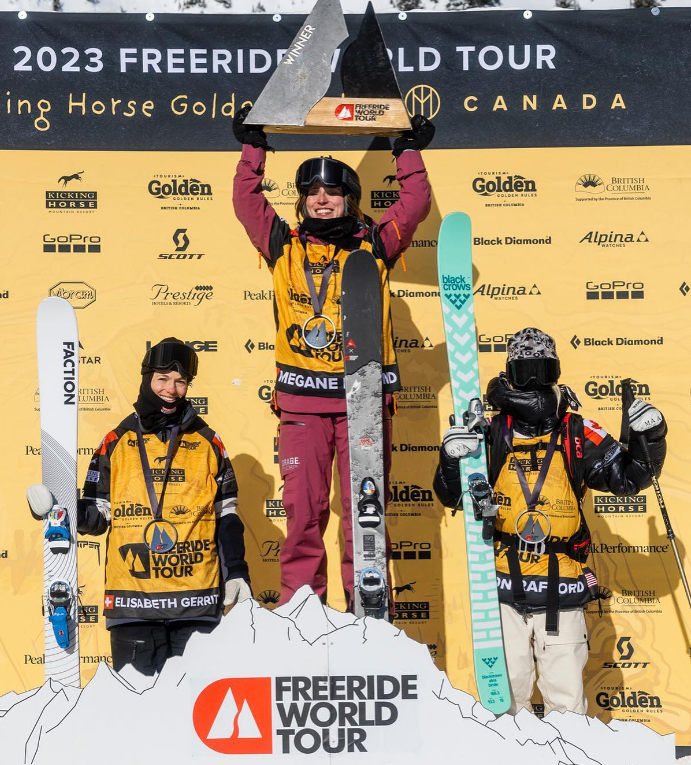 10.
How did you spend your winter season?
Looking back, I think I had a pretty good time of it, despite a complicated start to the season.
Just before leaving for my first competition, I hurt myself in a fall. I had to take a week off, so it was a bit complicated to arrive at a competition without having skied for 1 week.
Then I fell again during a white valley outing with a friend. It was supposed to be a flash training run up a crevasse, but the anchor broke and I fell 8 meters.
I had to rest again for 1 week but I was lucky, I could have hurt myself more.
And then the season ended with the cancellation of Verbier. It's the face of my dreams, so I was a little disappointed.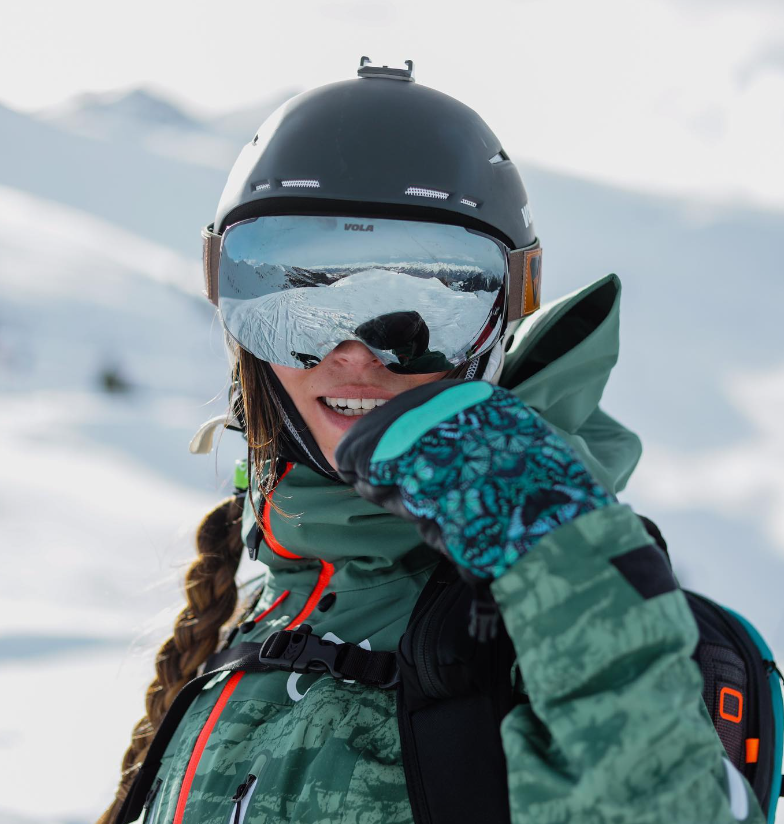 11.
What are your next projects and challenges?
Above all, to stay in the competition, qualify next year and finally get the chance to do Verbier.
After that, I'm aiming to become world champion.
I'd also like to move slowly into video. A lot of skiers do it, and I'm thinking about a project.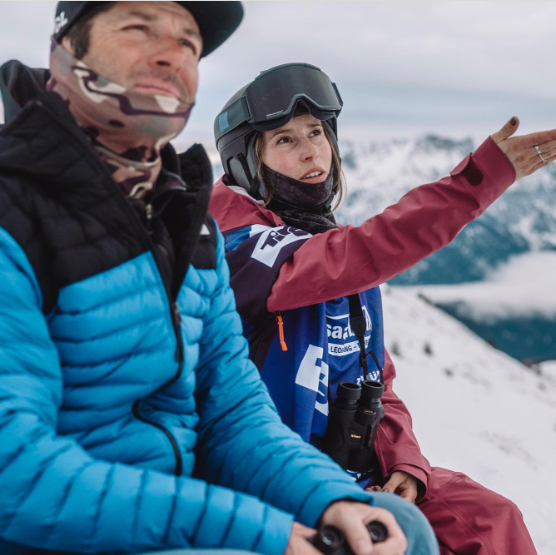 12.
What advice would you give to those interested in freeriding?
That you have to believe in yourself, never give up and never listen to others!
If I'd listened to the people around me, I wouldn't be where I am today.
If you really want to get there, you have to give yourself the means. It's not easy, but it pays off.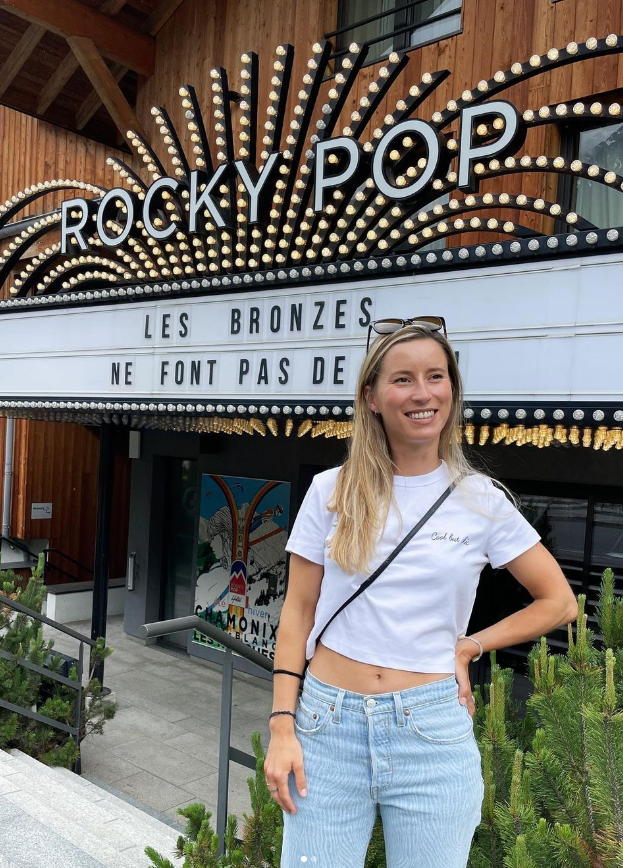 Because our athletes make our world a challenge
From Chamonix, with love