The Ultra Trail du Mont-Blanc is THE must-attend event for trail enthusiasts!
Once again this year, from August 28 to September 3, 2023, we'll all be vibrating to the rhythm of the 8 races where surpassing oneself, fair play, respect and solidarity are the order of the day!
Discover the participants and the list of races on theUTMB website.
UTMB CELEBRATES ITS 20TH ANNIVERSARY
Inaugurated in the summer of 2003, the competition is now the world's most emblematic and prestigious trail race.
With a distance of 171 km and an altitude difference of 10,000 meters around Mont-Blanc, this is a real experience where each participant will have to draw on their last reserves of strength and push back their limits to cross the finish line.
Once again, it promises to be a magical time!
📸 : Yucca Films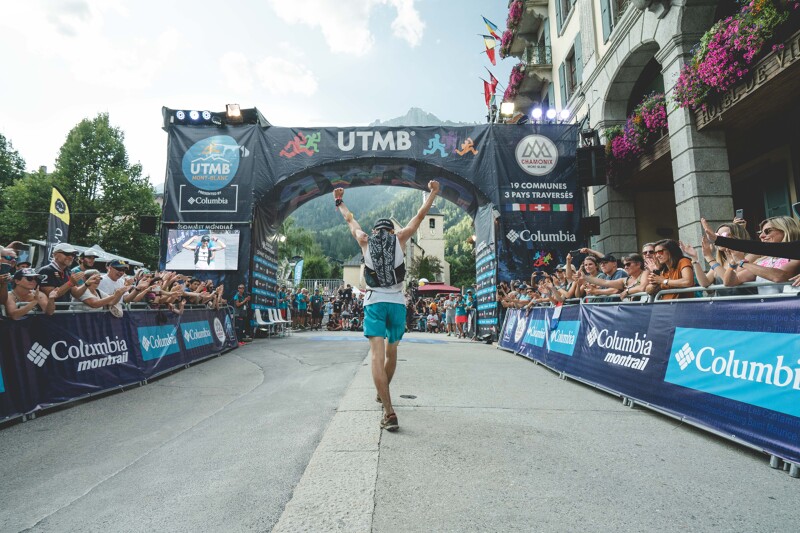 UTMB IN FIGURES
The UTMB 2023 is :
8 bus routes deployed for the event
2,000 volunteers from 15 different countries
18 French, Italian and Swiss communes in the Mont-Blanc region, working to ensure the success of the event
20,000 fans to cheer on their loved ones
50,000 spectators to visit the show and take part in events in all the villages of the Mont-Blanc region.
📸: OT_Chamonix-Mont-Blanc_MR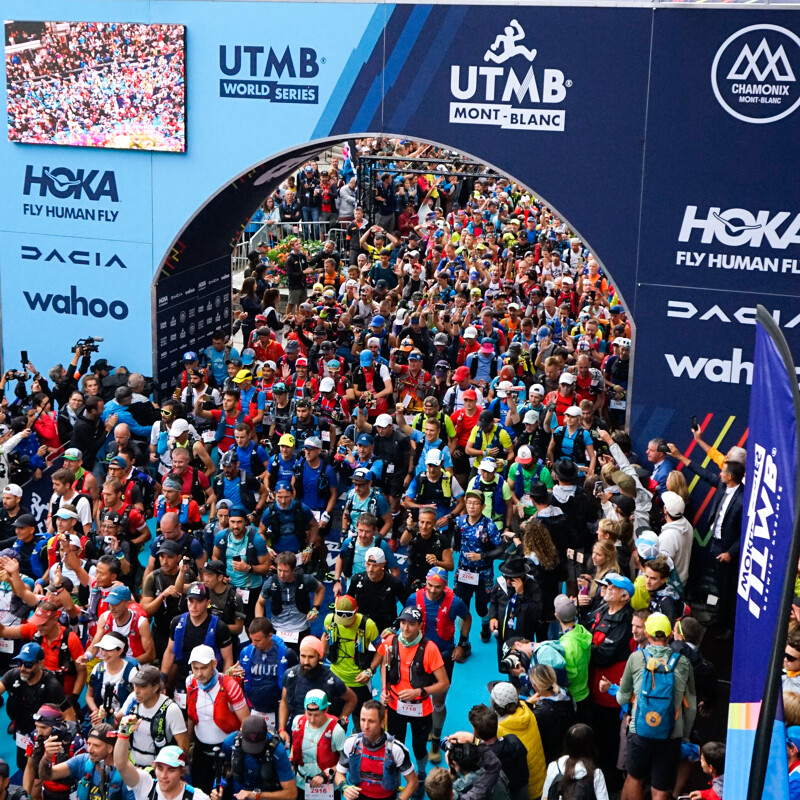 UTMB RACES
When it was founded, only one race was available; today, no less than 8 races are on offer:
DEPARTURE AUGUST 28 :
PTL: 300 km / 25,000 m D+ (altitude gain)
TDS: 145 km / 9176 m D+ climb
MCC: 40 km / 2,300 m D+ climb
DEPARTURE AUGUST 29 :
YCC: 14 km / 1,100 m D+ climb
ETC: 15 km / 1,200 m D+ climb
DEPARTURE AUGUST 31 :
OCC: 55 km / 3,425 m D+ climb
DEPARTURE SEPTEMBER 1 :
UTMB: 171 km / 9,963 m D+ climb
CCC: 100 km / 6,156 m D+ (altitude gain)
Find more information on the race schedule on the official UTMB website.
📸 : Agence Zoom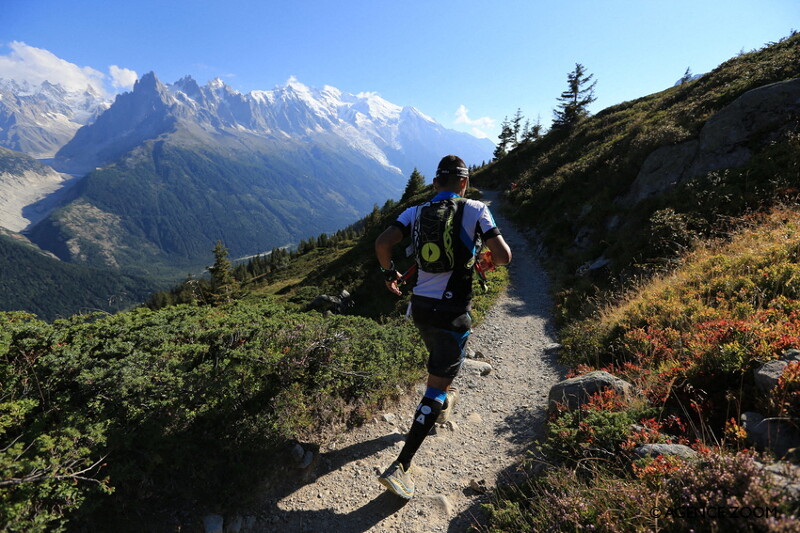 SLEEP AT THE ROCKY
Whether it's a room or an apartment, during the event, accommodation is snapped up like hotcakes and it's often quite complicated to find availability.
At RockyPop, we've still got a few left. Hurry to book your stay and take advantage of a special offer of -10% with the code "ROCKY"!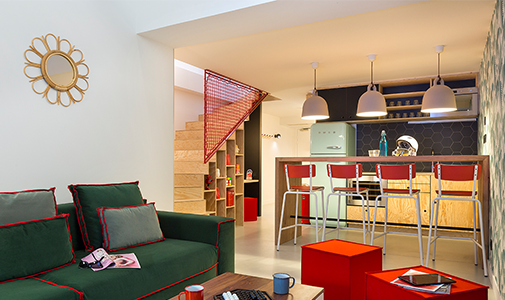 UTMB RUNNER MENU
Performance also depends on diet.
And at RockyPop, we've thought of everything!
During the week of the UTMB, the restaurant 's chef caters to the needs of runners, offering a special dinner menu* for €22/person.
And to recharge your batteries in the morning, we offer a full homemade breakfast buffet.
the usual card remains available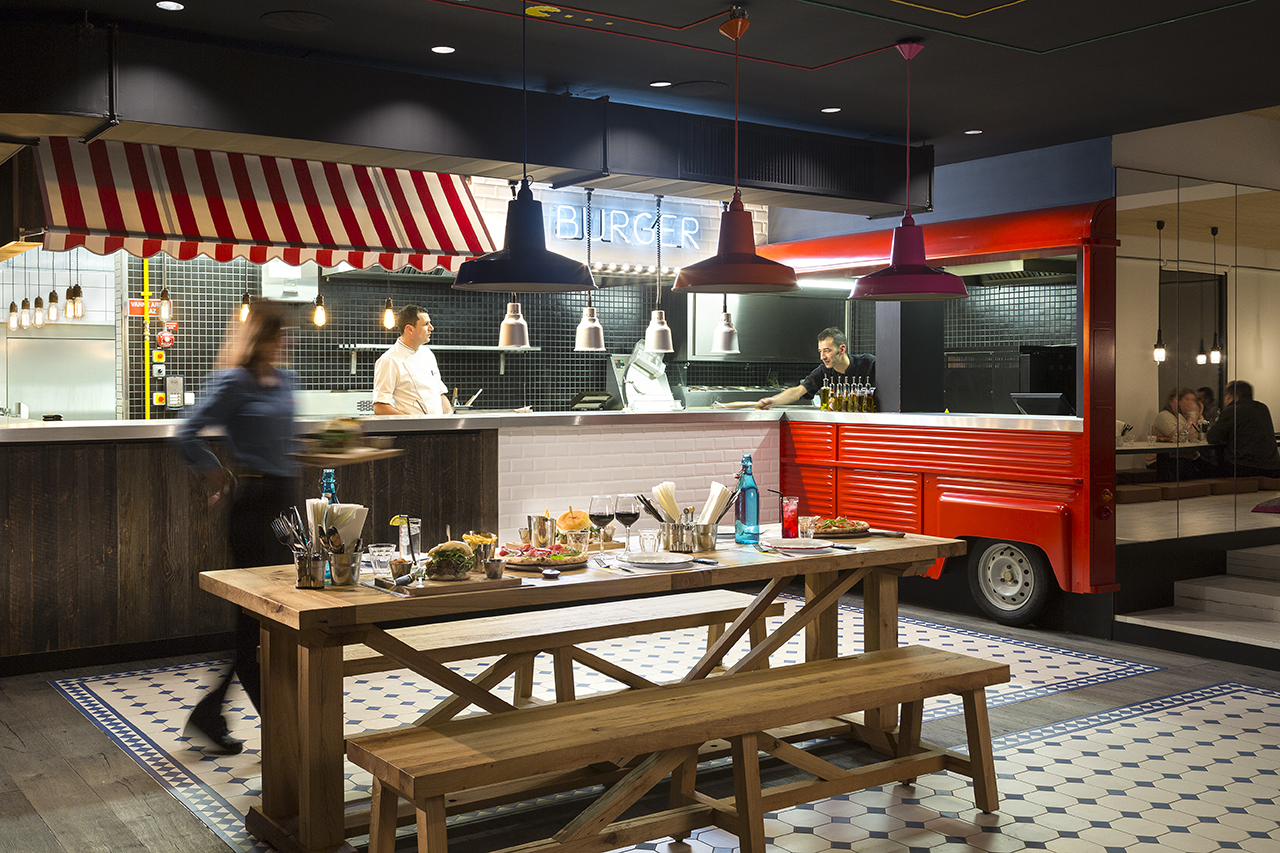 GETTING TO UTMB FROM THE HOTEL
When you stay at RockyPop, you benefit from free public transport in the Mont Blanc region.
It's easy to take advantage of: just ask for your guest card when you check in.
During the event, UTMB organizers also set up a dedicated transport system.
Bus routes to the start and strategic points of each event are in operation: the UTMB'BUS.