Frometon
Restaurant | RockyPop Flaine
the Savoyard restaurant of RockyPop Flaine
For the love of cheese
You can't buy happiness, but you can buy cheese. And since all we want is your happiness, we thought we couldn't come to Flaine without opening the best restaurant in the resort serving Savoyard specialities.
Frometon is our declaration of love for cheese. Warm atmosphere, generous cuisine and very attentive service by a very cool team. Welcome to cheese heaven!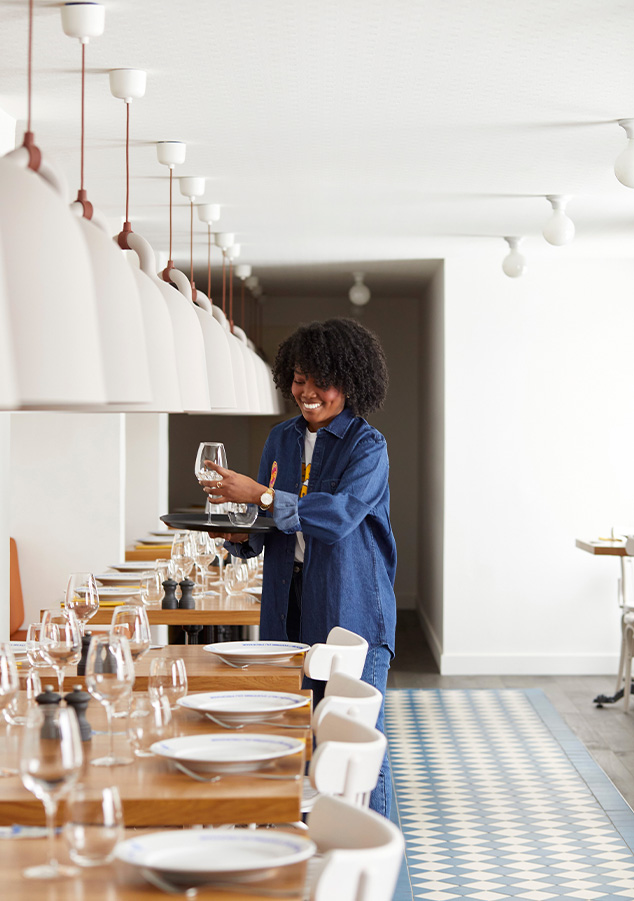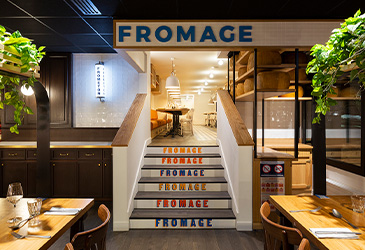 Savoyard restaurant in the heart of Flaine
We all agree on one thing: there is nothing better than a good fondue, raclette or tartiflette after a day of skiing. Say cheese! Frometon, the Savoyard restaurant of RockyPop Flaine is there for you. In a dairy atmosphere, come and taste the best of the Savoyard specialities: charcuterie boards to share (or not), all kinds of melted cheeses, blueberry tarts... And a little Génepi for the road!
Open every day from 7pm to 10pm (sorry, no raclette for breakfast).