Cool stuff
RockyPop Grenoble
All the cool stuff to do at RockyPop Grenoble
At the top of the RockyPop hotel!
Whether you stay at the hotel or not, RockyPop has a memorable experience in store for you, with fun activities available to surprise and entertain you! With a fun pop décor, play areas and entertainment for adults and children alike, there's plenty of fun to be had in a friendly atmosphere!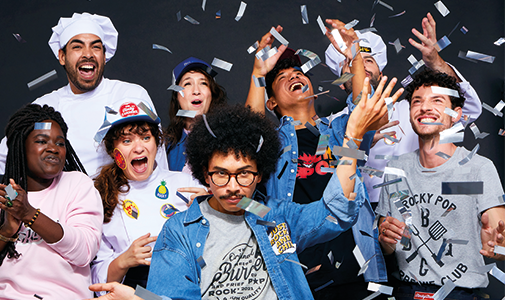 When you say Pop, you say Karaoke!
There's nothing like a good karaoke to spend a crazy evening at RockyPop Grenoble! Enjoy our two rooms and live the Pop experience to the fullest! What's more, it's free for hotel guests.
Come and enjoy our karaoke from 5pm to 1am.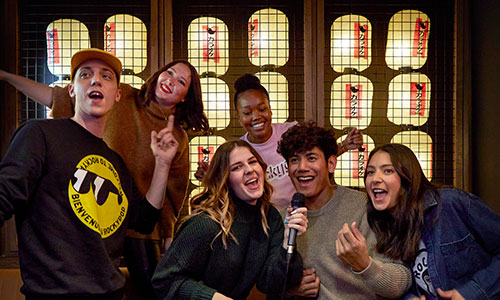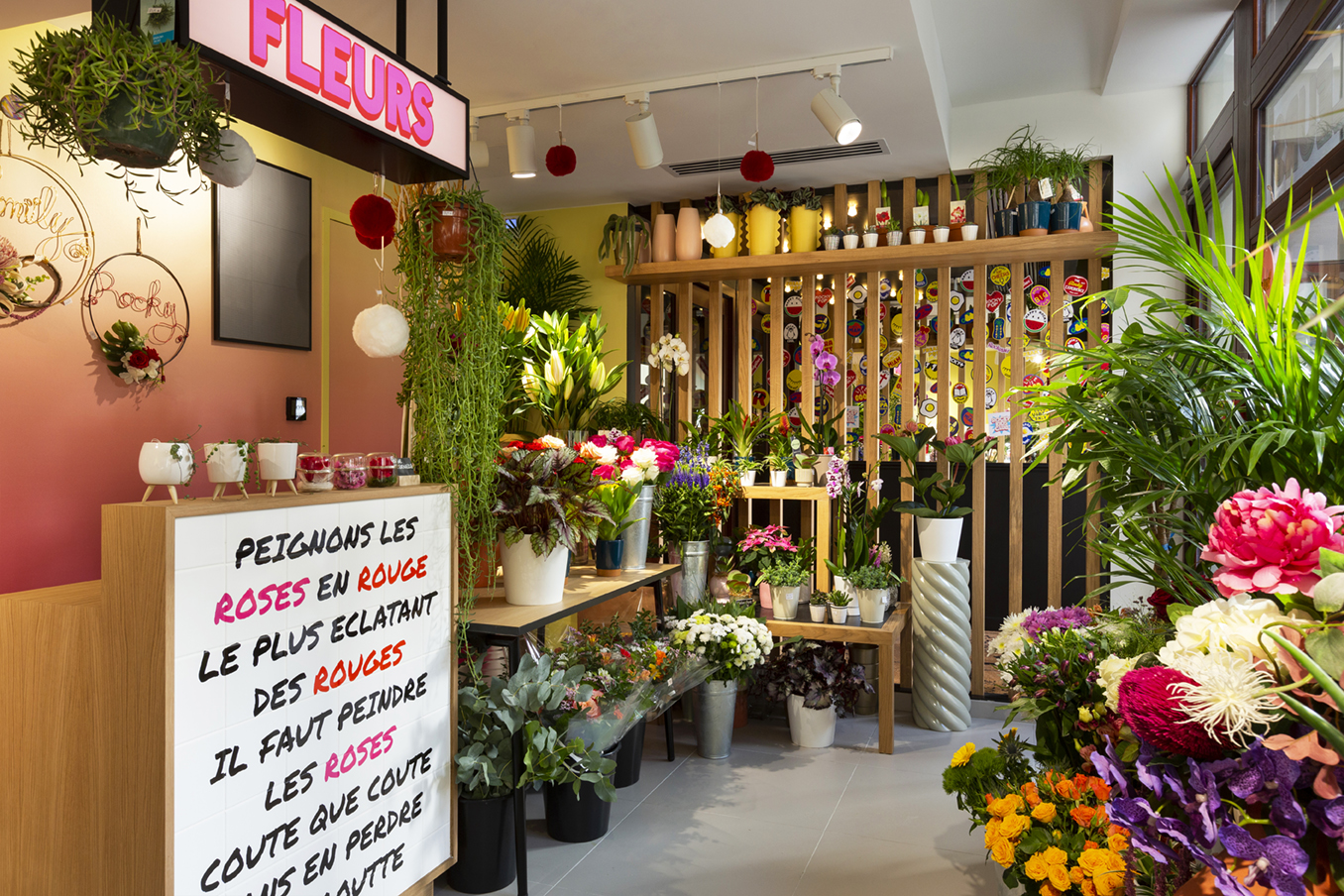 Florist
Colorful bouquets for all occasions and even for no reason. An explosion of colors to brighten up your daily life and to perfume your life.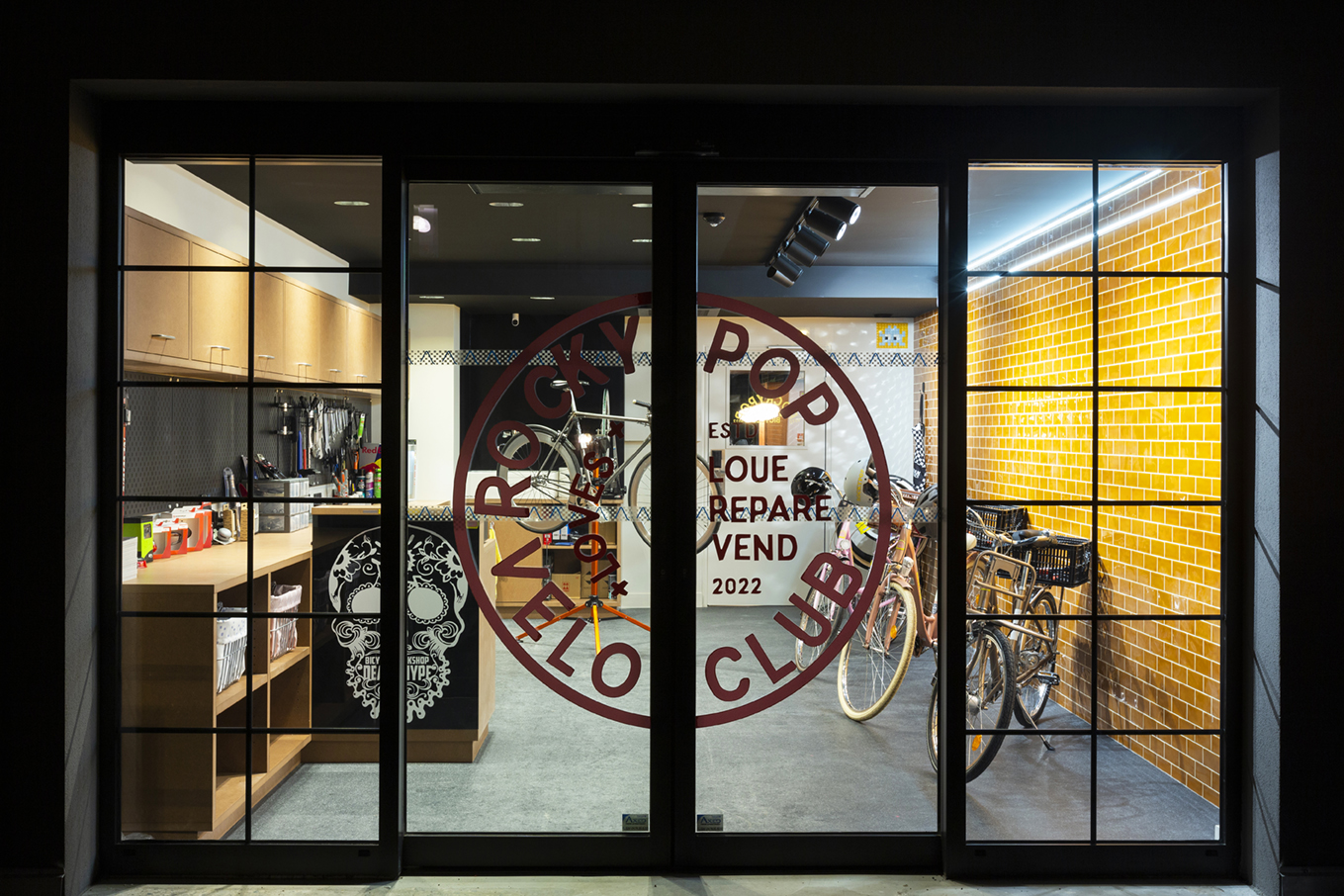 Bike shop
A workshop-boutique dedicated to bike repair and rental in the most bike-friendly city in France (and the flattest, which is good timing 😉 ).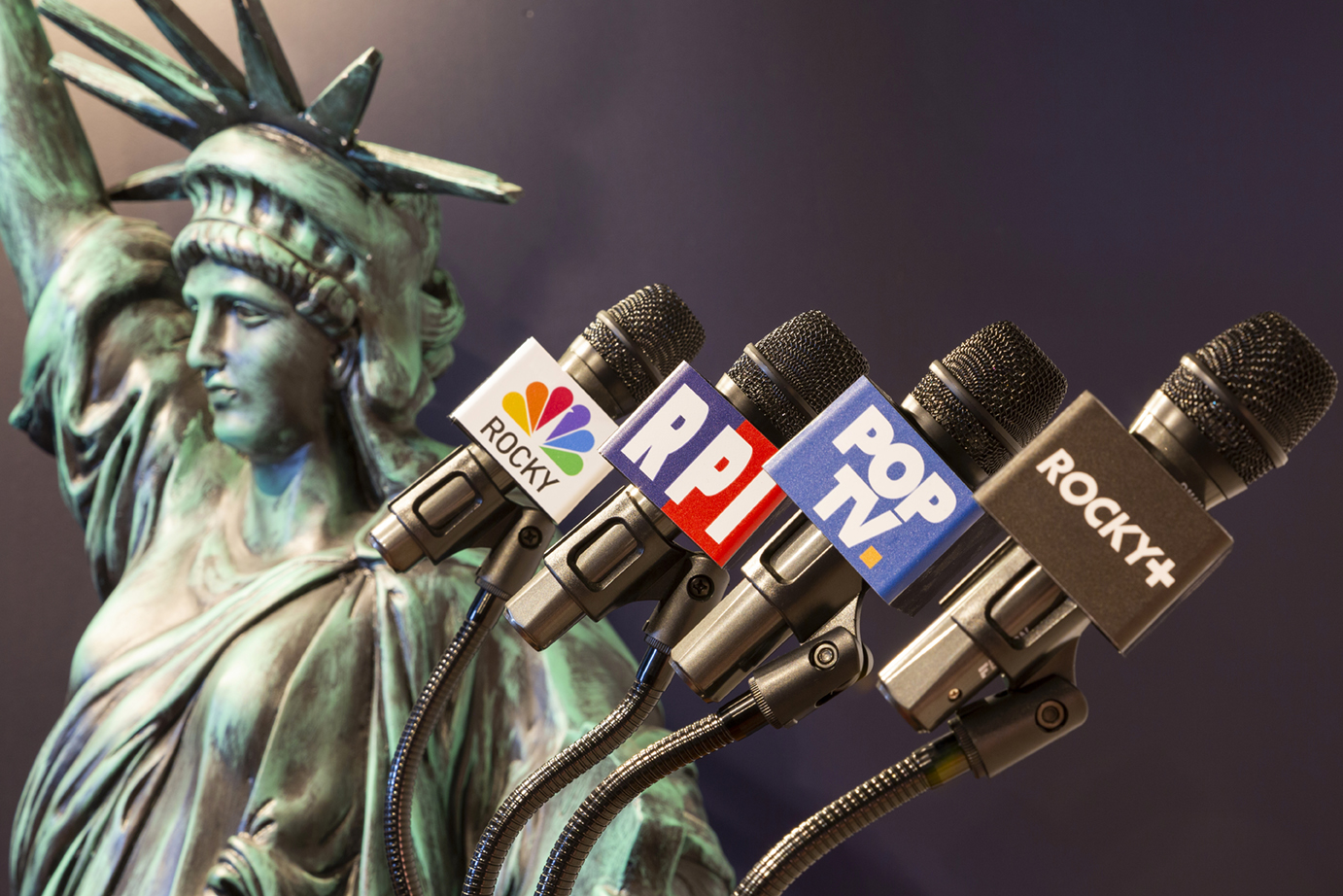 Photocall too stylish
Become President of the United States. Your desk awaits you next to the Statue of Liberty! For the speech we let you embroider.
Terrace in petanque and guinguette mode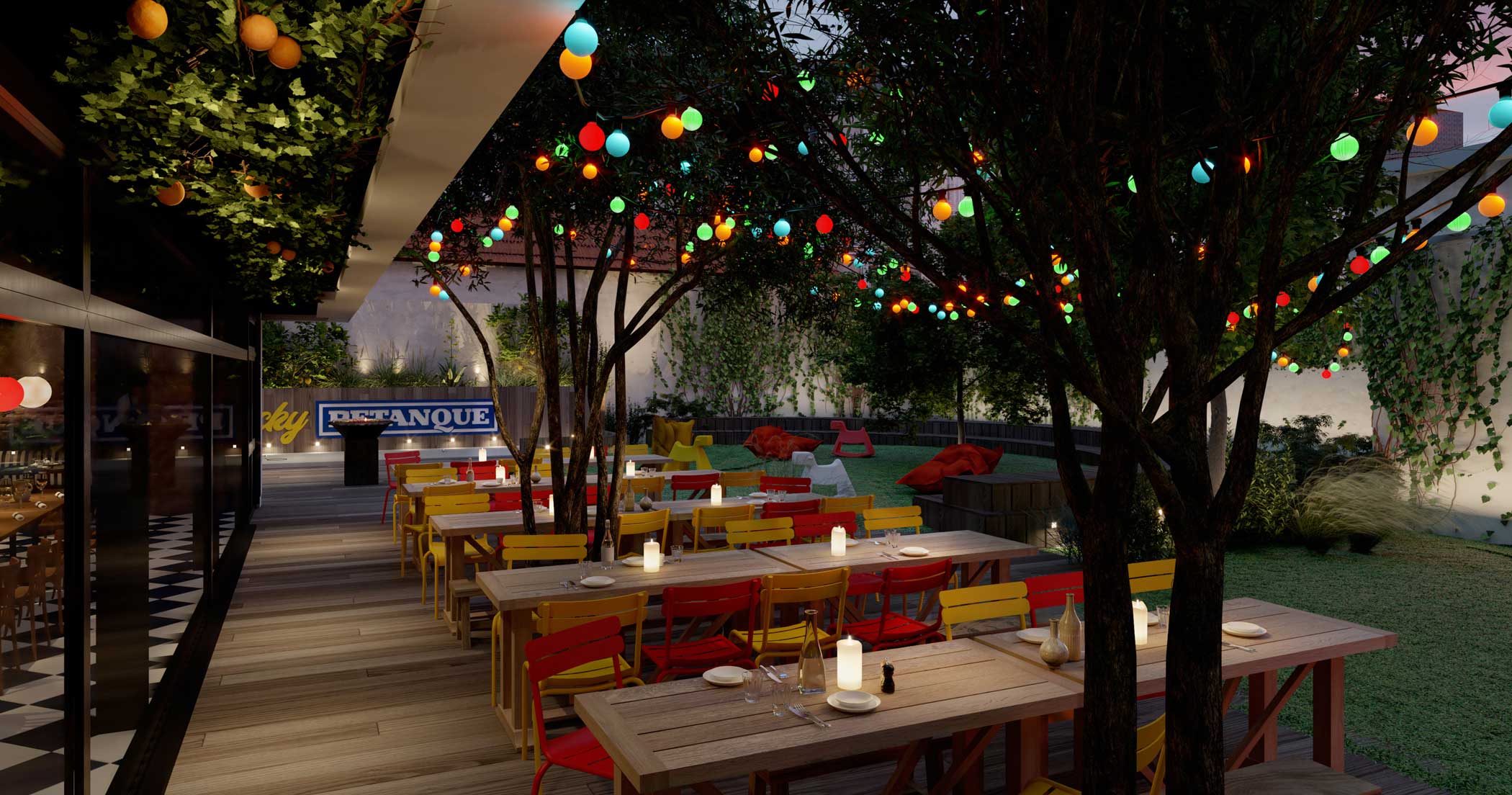 Simple pleasures make the best memories.
A glass in one hand, a pétanque ball in the other, enjoy life with friends in our garden. And sit down around our large guinguette tables on the terrace.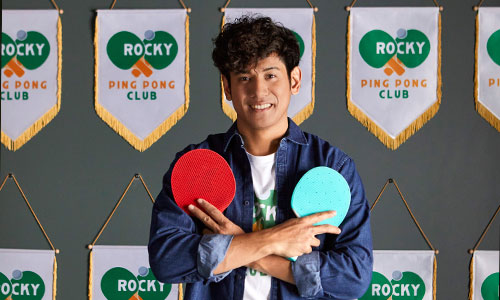 Table tennis
In a competitive mood? Challenge your friends or your table neighbours! Start a family ping-pong tournament, laughter guaranteed!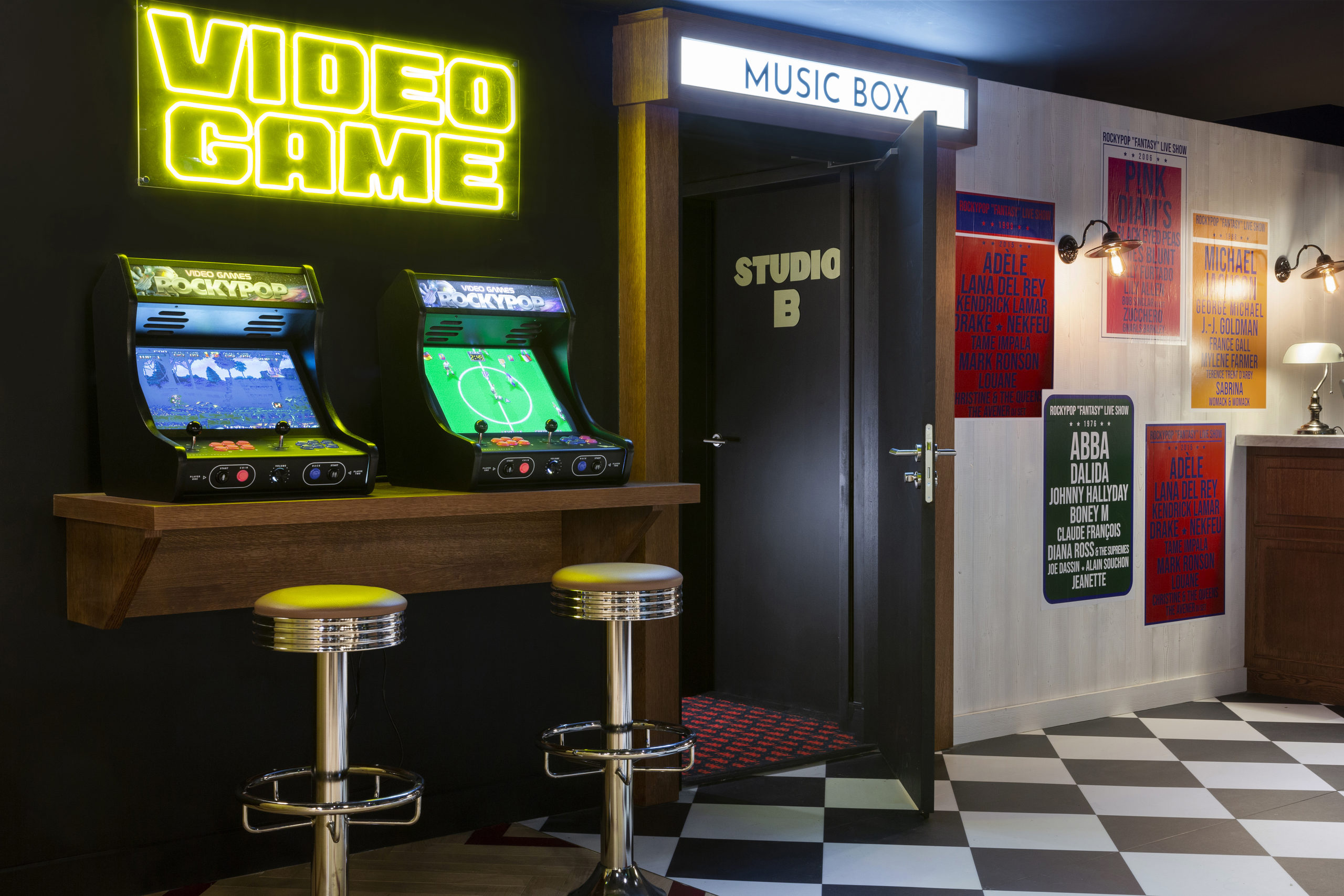 Arcade games
In a nostalgic geek mood? Go back to the great classics of your childhood and play for hours on our free access terminals.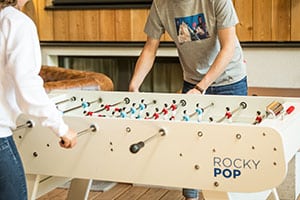 Table football
Wake up the Zidane in you and start a tournament between all the mates in the flat to see who will do the next dishes!
Children's area
If RockyPop were a kingdom, children would be kings! With its unusual decor and playful spaces, everything here is conducive to wonder. On the terrace, enjoy your brunch or cocktail while the kids have fun in our great outdoor play area! All activities are free for hotel, bar and restaurant guests!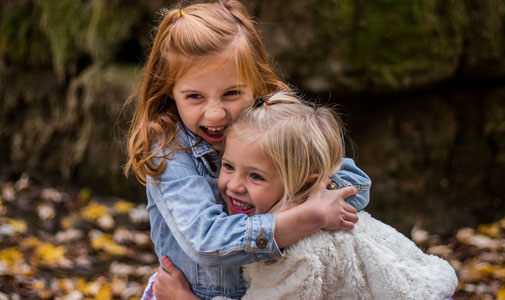 Live concerts
Live music in Grenoble? At RockyPop we love music and it shows! If our decor is a declaration of love to the Pop culture of the 80s and 90s, we like to host concerts with talented artists of all styles in the hotel bar! We have something for everyone! Stay tuned, it's worth it 😉