5 good reasons to choose Flaine this winter
Not sure which resort to go to for your next ski holiday? We give you 5 good reasons to choose Flaine this winter for your stay in the mountains!
1.
One of the largest ski resorts in France
First of all, Flaine is one of the largest ski resorts in France. Located in the heart of the Alps, only 1h30 from Geneva, it offers exceptional natural snow cover. With a pedestrian-only centre, you can fully enjoy the resort on foot.
With 64 slopes and 24 lifts, the Flaine ski area offers a variety of winter skiing pleasures according to your level. Linked to the Grand Massif ski area, the playground becomes even bigger.
Enjoy a spectacular view of Mont Blanc and ski down the slopes with the snow-capped mountains in the background.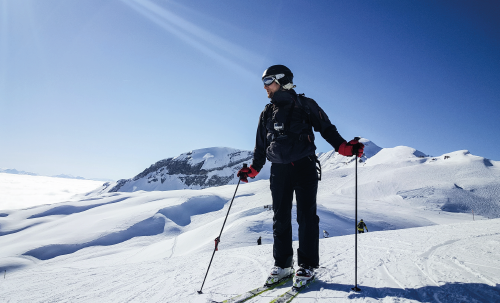 2.
For its Nordic area
Secondly, Flaine has a Nordic area accessible from the resort by free shuttle bus in winter. The Col de Pierre Carrée offers the highest and snowiest Nordic area in the Alps at nearly 1,844m.
Tracks for cross-country skiing for all levels. Discover the magnificent snowy landscapes for a guaranteed change of scenery.
Running enthusiasts will be able to try out trail running on snow.
There are other well-maintained and signposted trails in the heart of nature. On foot or with snowshoes, take a walk with a breathtaking view of the valley. For the younger ones, go on the sledging slopes for some family fun.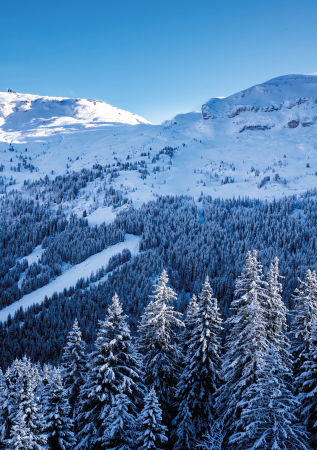 3.
For an artistic walk
The resort of Flaine is renowned for its artistic and architectural heritage. Through an art and architecture trail, it offers an open-air museum. Discover sculptures by Pablo Picasso, Jean Dubuffet, Victor Vasarely and Pol Bury.
In addition to this, enjoy the Art Centre. Created by Sylvie Boissonnas, this cultural space houses a contemporary art exhibition area, a library, a projection room on the history of Flaine and a multimedia corner.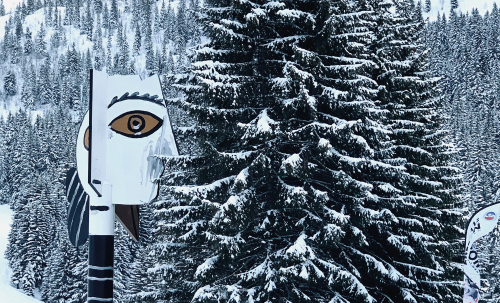 4.
For winter events
Flaine is also a lively resort with many events throughout the year. In winter, après-ski is an opportunity to discover new experiences.
Experience the magic of the holidays with celebrations during the Christmas and New Year period. Shows, choirs, torchlight descents, visits from Father Christmas, illuminations... Your stay will be unforgettable.
The events continue throughout the winter season with activities to share with family and friends. The full programme can be found in theFlaine agenda.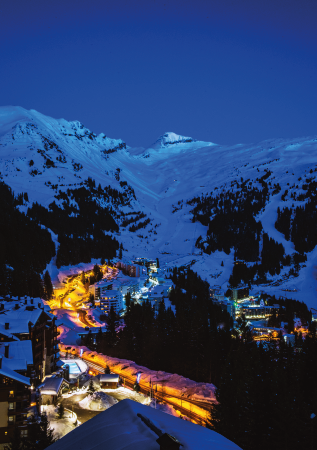 5.
Flaine: a resort committed to the environment
Finally, Flaine is one of the most environmentally committed resorts.
Indeed, the centre is entirely pedestrian. All journeys are made by shuttle bus, on foot or on skis.
In 2007, the resort of Flaine created an environmental observatory to protect and respect the local heritage. Furthermore, the Grand Massif is the first ski area in the world to be certified "Green Globe". This certification rewards the resort's efforts in favour of the environment.