Why is RockyPop Flaine the ideal place for a family vacation?
Your wish this year: to find a hotel in the mountains where the children have as much fun as the parents. Our recommendation: the RockyPop Flaine!
1.
To enjoy in all tranquillity
You want to go for a drink at the bar, but you are afraid that your children are bored? Don't panic, this never happens at RockyPop in Flaine. We've got everything planned for you, and especially for you to have an unforgettable time with your family.
There is a free, secure, enclosed children's area visible from the bar. Inside: ball pools, games and arcade terminals. Your children will be able to play in peace while you enjoy our lounge area by the fireplace.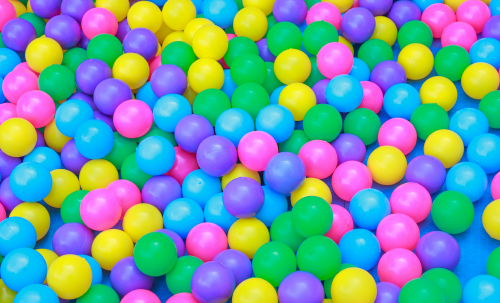 2.
To let the children have fun
The RockyPop Flaine is the hotel of choice for children. Simply because here they are kings!
Without even having to leave the hotel, you will be able to take advantage of many activities.
Table football, arcade terminals, table tennis, fairground games and billiards are available in our friendly and original common areas.
Want to sing along? 2 karaoke rooms are at your disposal. I promise, we won't play Libéré Délivrée over and over again. More of a photo opportunity? Dress up and pose with R2D2 in our photo booth.
Finally, try a new experience with our red track. Laughter guaranteed at RockyPop in Flaine!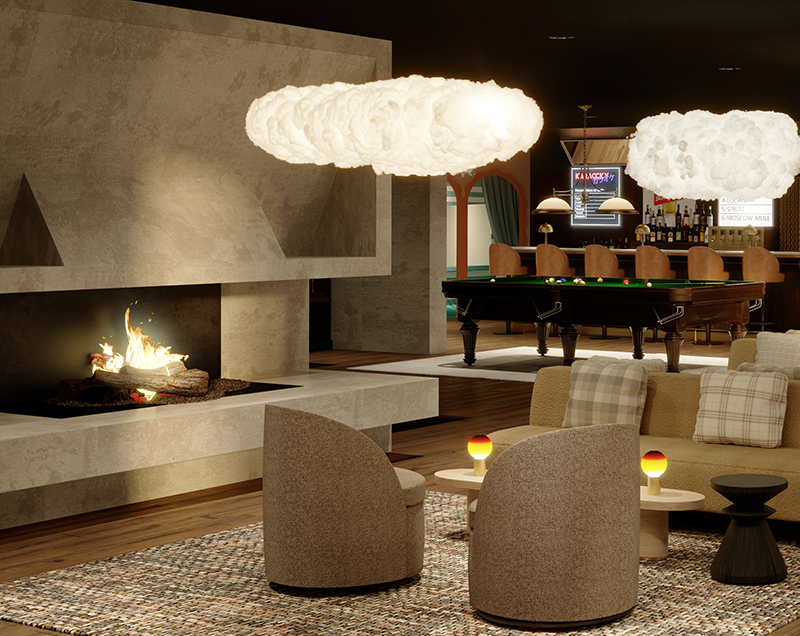 3.
To sleep in a cocoon
Our hotel is not only family friendly, it is also... Comfortable!
During the holidays, you need a good night's sleep to recharge your batteries. Our rooms are quiet, cosy and have all the necessary comfort. If your children are begging you to watch the latest cartoon, just turn on the TV and use our free VOD service.
Because we have also thought of the tribes, you will find our penthouses and flats that can accommodate up to 10 people. A large cocoon so that everyone can have their own space during the holidays.
In both cases, dive into our cosy duvet and let yourself be transported to dreamland! (no more children who don't want to sleep, here they won't want to get out of bed)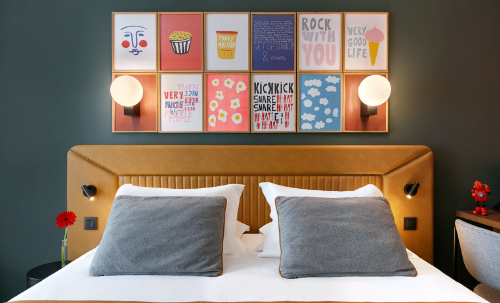 4.
To have a relaxing day at the Spa...WITH the children!
We see you daydreaming in front of the spa to enjoy a relaxing moment. What if you could do it with your children?
At the RockyPop in Flaine, we decided to open the spa to children. That way, parents don't have to go without. In addition, we have reserved a corner and activities just for them.
A swimming pool area with games, swimming and initiations for the youngest. Throughout the holidays, they will be able to enjoy different activities.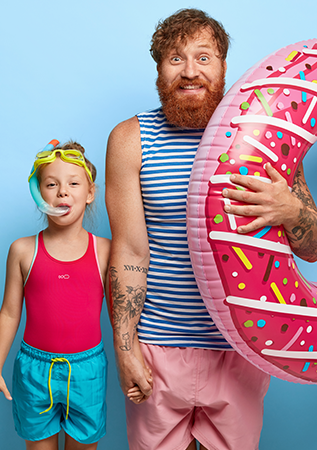 5.
For an unforgettable stay in the mountains
Making snowmen, launching a sledge race, discovering magical landscapes with sled dogs... You'll love the mountains!
In Flaine, you can discover a range of activities to do with your children.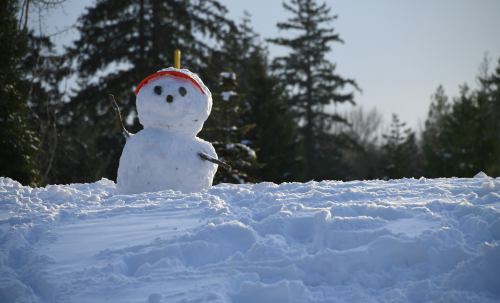 We told you we knew how to have the best family holiday!
From Flaine, with love