7 good reasons to choose the RockyPop for your next vacation in Flaine
Are you looking for a hotel to spend THE best vacation in Flaine? We will give you 7 good reasons to choose the RockyPop for an unforgettable stay!
1.
Our location
Only 20 minutes from the resort of Les Carroz d'Arâches, 1 hour from Geneva, 2h30 from Lyon, RockyPop welcomes you in the heart of the ski area of Flaine. Discover a ski resort facing the Mont-Blanc. The RockyPop allows you to fully enjoy your ski vacations.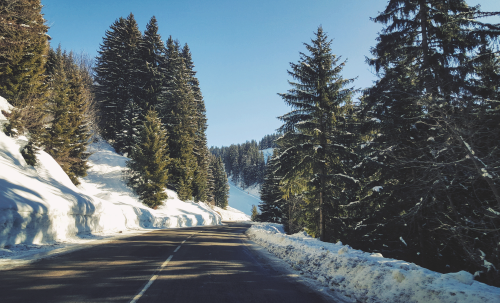 2.
The originality of our hotel
The RockyPop is not just another hotel! For a successful stay in the mountains, you also need a good dose of fun. The hotel offers a wide range of original and friendly common areas. Table soccer, arcade terminals, ping-pong, billiards, plenty of activities not to be missed.
The RockyPop is a family hotel, so for your children, we offer an enclosed play area visible from the bar with ball pools and playground equipment to make their vacation unforgettable.
Want to sing karaoke? Test your balance on our red track in tilted decor mode? Or pose in our photobooth with R2D2? It's also possible, and it's free!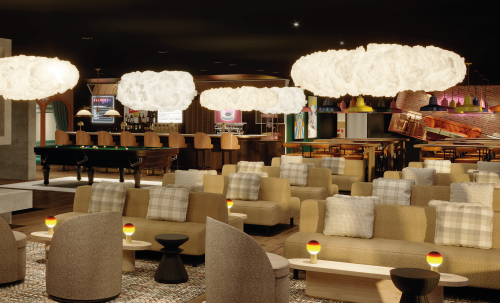 3.
Our Nuxe spa
Let's do the scene: snow falling outside, the return from a day of skiing, the desire to relax in the warmth. Can you imagine? Now we offer you a 400m² Nuxe spa in the heart of the Flaine resort. Two indoor pools, a sauna, a hammam, a children's area, massage rooms. The complete package for a rejuvenating break during your stay.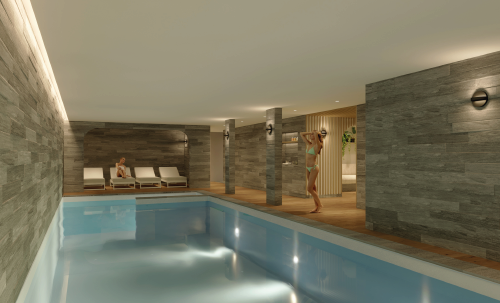 4.
Our catering offer
Vacations are made for resting, aren't they? In a warm and friendly atmosphere, the RockyPop Hotel in Flaine offers 3 restaurants.
Eat what you like thanks to our Rocky Buffet, and our different food trucks. For the cheese team, and for those who wish to discover Savoyard specialities, it's at Frometon that it happens. And we couldn't be complete without offering you THE must-try: sushi. Because yes, you can also eat sushi in the mountains.
We have thought of everything, so our vegetarian friends will also find their happiness!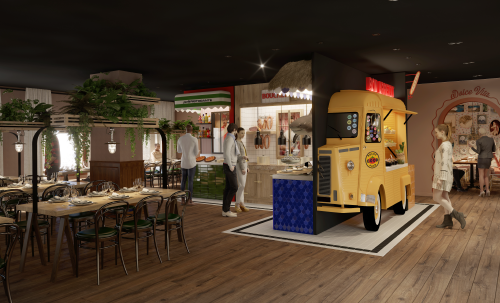 5.
Our rooms
Sleep on vacation is THE most important thing. So at RockyPop, we offer super cozy and comfortable rooms. In addition to top-of-the-line bedding, you'll be able to watch the latest movies for free on our VOD service and enjoy high-speed wifi.
Sometimes, we like to have a little more space... The Rocky has understood this well by offering penthouses and fully equipped apartments that can accommodate up to 10 people.
Let yourself be engulfed in a soft comforter, and ultra cozy pillows to spend the night of your dreams in our hotel in Flaine.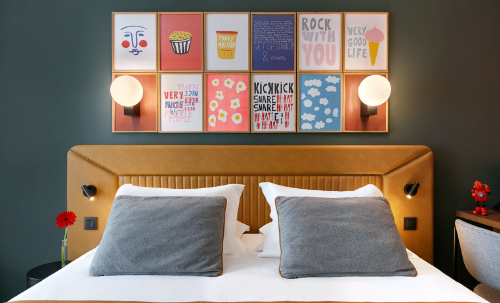 6.
Our services
RockyPop also stands out for its services because everything has been thought of to make your life easier.
Find our skishop directly on site. You can rent your skis and equipment from the hotel at the same price as in the rest of the resort.
You can then buy your ski pass, take our shuttle to the ski slopes of Flaine and store your skis in our secure area when you return.
Our establishment also has a laundry and a super convenient grocery store. We told you that vacations should be relaxing!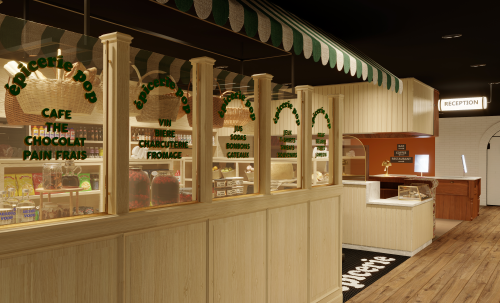 7.
Our originality
RockyPop is not just a hotel, it's an experience. Immerse yourself in a fun and offbeat atmosphere, in a pop universe. Are you convinced? Come and take a breath of fresh air in the mountains and discover all the surprises we have prepared for you.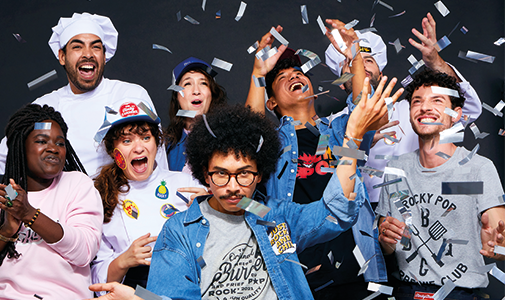 From Flaine, with love